1. What type of retail store do you have?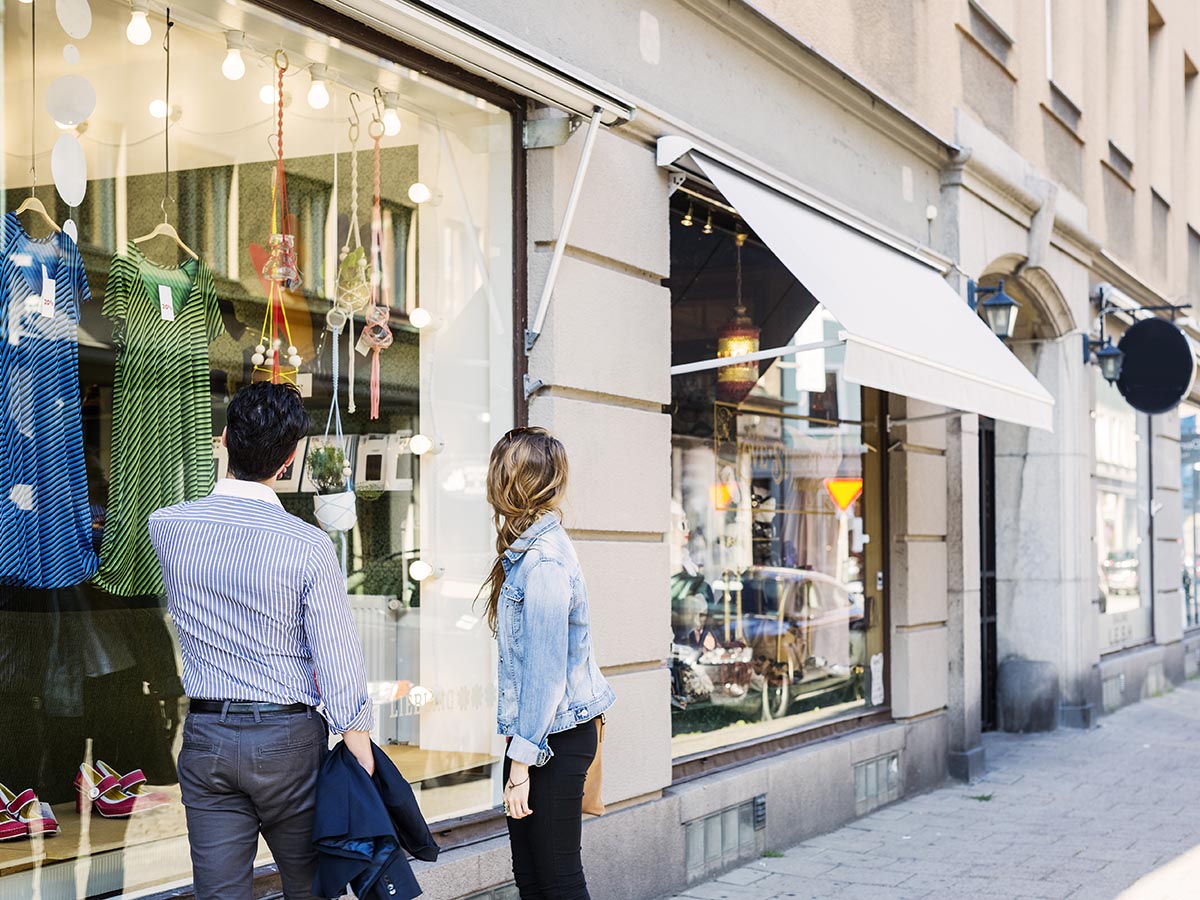 This guide focuses on general questions that you should ask yourself before buying any retail point of sale. However there are certain types of retail stores that have very specific requirements.
If you have any of the store types listed below, we suggest you ask your potential POS vendor if they will work for your store, or (where applicable) click on the relevant custom buyers guide below for industry specific information.
Hobby and Gift Store
Thrift Store
Beauty Salon
Note: you can save yourself a lot of time, by asking right off the bat if a potential vendor can service your type of business.
2. Does your store have a lot of inventory?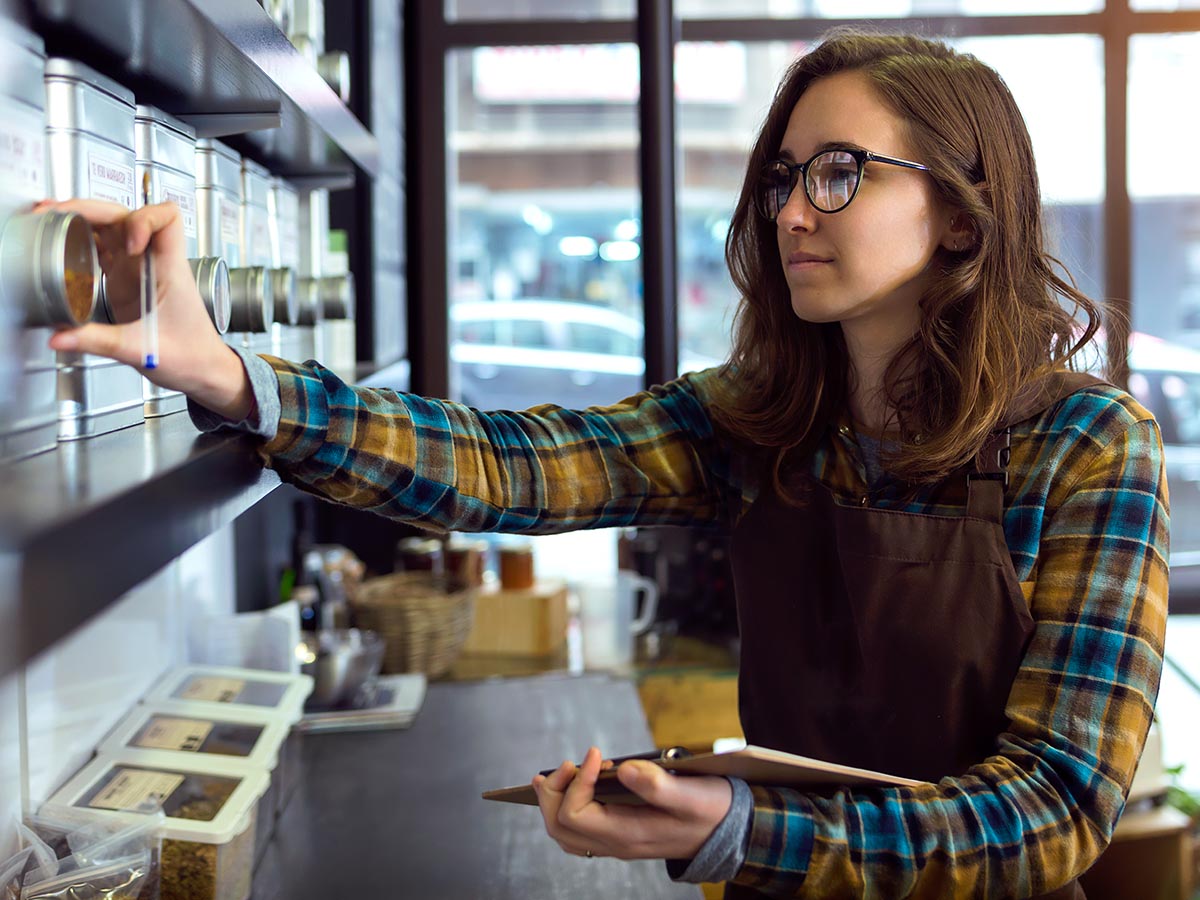 Although inventory management is a standard feature available with almost every retail point of sale software, there are some retail POS systems that handle inventory management much better than others.
That said, for retail stores with limited inventory, virtually any retail POS will suffice. However for those with larger inventories, inventory that changes frequently, or stores that do frequent sales or promotions, a more robust inventory management system is a necessity.
So what constitutes a lot of retail inventory?
Keep in mind large inventory does not refer to the size of the store, but rather the number of SKUs (stock keeping units) that the store needs to keep track of.
A perfect example of this would be a men's shoe store.
In this image you see 23 different shoes, a store that only sold the above shoes and nothing else would seem like a pretty small store right?
Now imagine a shoe store that only sells 10 different pairs of shoes; all of which are available in black or brown, and all sold for the same price.
Since the shoes are the same price, they only have 10 SKUs right? Wrong.
You need to factor in product variations
Common shoe sizes for men come in size 7-13 (US shoe sizes) or size 40-46 (European shoe sizes). Plus many shoes come in half sizes (eg: 7.5 for US sizes, or 40-41 European sizes) for a better fit.
So that is actually 12 SKUs per shoe (accounting for various sizes), times 2 colors (black and brown), times 10 different styles. Which is 240 SKUs to track.
Going back to the image, if this store sells all 23 shoe styles, all available in light blue, dark blue, light brown, dark brown, and black: that is 1380 SKUs in inventory.
Why do I need to track all inventory variations?
Ask yourself, what if someone asks: "do you have this shoe in blue?" or "do you have this in a size 10?"
Then ask, what if you want to put all older models of shoes that are above a size 11 on sale to make room for this season's new styles?
You need to be able to check what sizes and colors are in stock quickly, and you might also need to adjust prices based on size or color for items which are not selling.
The only way to do this is not to only track how many items are in stock, but also any color, size, or price variations. This requires a robust inventory management system built into your retail POS.
3. What types of selling (sales invoicing) will you be doing?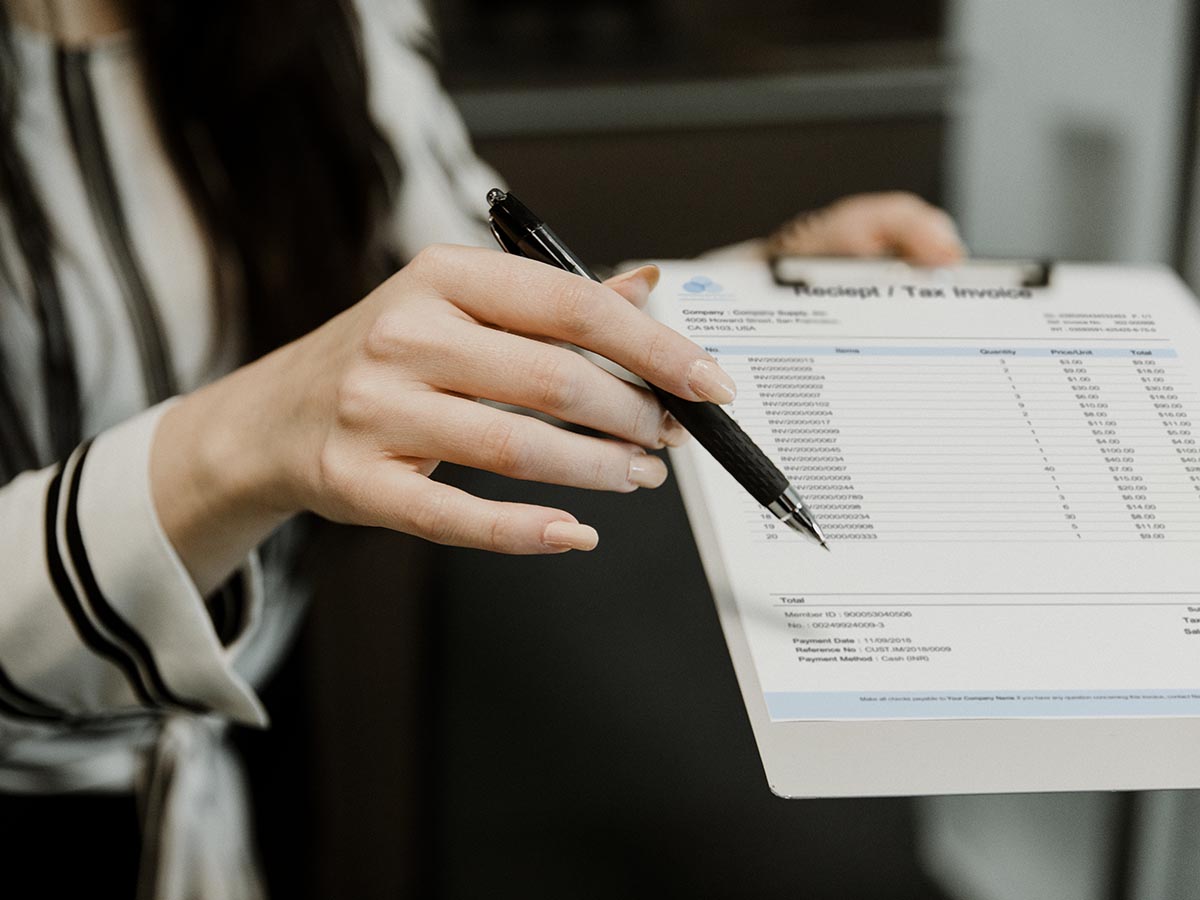 For the vast majority of retailers, simple sales invoicing is the only POS feature that is needed.
In other words, at most stores a buyer purchases an item that is in stock, pays for that item in full at the time of purchase, is issued a receipt by the store, and then leaves the store with their purchase, thereby completing the transaction.
However, there are several other types of invoicing that can be more or less common depending on the type of retail store you have.
These include: ordering of non-stocked items, layaways, rain checks, servicing and repairs, rentals, consignments, supplier purchases, inventory transfers, preorders, buy now pay later, buy online pickup in store, buy in store with home delivery, and even dropshipping.
Each of these invoicing methods are detailed below:
Ordering of non-stocked items:
When a store typically carries an item but is simply sold out of stock, or when they carry other items from that manufacturer and can easily order the item at the request of the customer, they may choose to take orders for out of stock items.
This is common for stores like bike shops or video game stores where a certain helmet or video game title can easily be ordered from the manufacturer, delivered to the store, and then the customer is notified that their item is available and a standard sale takes place.
Layaways:
A layaway is when a customer puts a down payment or deposit on an item they intend to purchase at a later date when they are financially ready to complete the transaction and pay the item in full.
Layaways benefit the customer as they are guaranteed that when they do have the money to purchase the item, it will still be available. Layaways also benefit the seller because if the customer never returns they can typically keep the deposit, and sell the item to another customer, while at the same time avoid the opportunity cost of holding an item when they could have sold to another customer.
Layaways are common at some jewelry stores, as well as stores that offer unique items such as artwork or paintings. This is due to the fact that once unique items are sold (eg: a painting) they cannot be restocked and as such customers who can't pay at once might want to hold the item for a later date.
Rain checks:
Though the term was originally created to describe tickets for sporting events that were reissued due to weather at no cost to the customer, the word eventually made its way to the retail setting.
In retail, rainchecks serve as a promise by a retailer to honor a price (typically a sale price) at a later date. For example, if a store is selling a washer and dryer for 20% off, but they sell out, they can offer a rain check which gives the customer the right to purchase the same washer and dryer at the same 20% discount when it is back in stock.
Rain checks used to be very common in furniture and home appliance stores, and some retailers still like to offer the option to customers.
Servicing and repairs:
Some transactions don't involve the purchase of an item, but rather improvements, upkeep, or repairs are all that the customer is paying for.
In the case of servicing or repairs, inventory has to be added to the store (as the take in the item), that inventory has to be assigned to a specific customer (the one who owns the item), and then the inventory has to be removed after the servicing or repair is complete.
This non-standard approach to inventory is very standard at sporting goods stores (sharpening skates or skis) as well as jewelry stores (changing watch batteries or replacing the clasp on a necklace) and should be factored in when choosing your retail POS especially if you plan to offer repair or servicing.
Rentals:
Another somewhat common type of invoicing is for rental of equipment, products, or even lease to own. Rentals of products, whether short term or long term, have very specific inventory and tracking requirements to take into account.
Retailers who do rentals need to know where their products are, when payments are due, and the general condition of the product in the event they may be renting to someone else.
Common retail businesses which offer rentals are golf pro shops, hardware stores (for tools), some furniture stores, bike shops, and more. If you have a business where you do or will offer rentals, make sure your retail POS can handle this more advanced feature.
Consignment:
Consignment in retail is a process where rather than purchasing and paying for inventory up front, the store agrees to pay the manufacturer after the product sells. In most, if not all, consignment agreements the manufacturer also retrieves the item from the store if it does not sell or (in the case of food items) expires.
Consignment is common in the clothing and jewelry industry, where small producers who can not afford or choose not to have their own store want to get their items in front of potential customers, and where retail stores do not want to take on the risk of buying inventory from a less well known producer in the event it doesn't sell.
The consignor is the name given to the retailer, and the consignee is the name given to the producer of the product. In some cases it can be a win-win for both parties, but it also needs a POS that can factor in consignment and accurately calculate profits after paying for the item that was sold, as well as tracking inventory that belongs to someone else.
Inventory Transfers:
Retailers with more than one location hate missing out on a sale when they have the item in stock but it is at another location. Whether that location is a second store, or just somewhere housing online inventory, offering customers the ability to come back the next day to get the item can often save the sale and recover lost revenue.
Though it might sound like an easy process, transferring inventory from one location to another can be quite cumbersome as you have to reduce inventory from one store while increasing inventory at another store and transfer the cost of goods sold (COGS) at the same time. Also, before any of this can be done, you have to have the ability to quickly check if you have stock at the other location as well.
Still most retailers with more than one location know that having a POS system that makes inventory transfers easy can be a life-saver. If you have more than one location or are planning to expand to a second store, this transfer invoicing capability is a must.
Preorders:
In retail, preorders serve as a reservation system as well as an invoicing system as there is typically a down payment or even payment in full prior to a product arriving in stock.
Preorders are very common with things like music, video games, or even at bookstores, but prove to be very difficult to manage without the proper system in place.
In fact, some industries might even require preorder tracking, as they like to be able to report back to the manufacturer as it both helps with production and to estimate sales volume.
For those retail stores that might have preorders, you want a retail POS system that can manage deposits and delivery dates, rather than trying to do it on your own.
Buy now pay later:
With the emergence of the "buy now pay later" trend, companies like Paypal's Pay in 4, Afterpay, Klarna, and more are popularizing the ability for people to purchase expensive items and then pay on terms that are more favorable to them.
In some ways this is taking away business from retail stores, as more people are opting to buy expensive items online so they can take advantage of buy now pay later options. However smart retailers are adapting, adopting or integrating these systems into their offline stores.
To truly stay ahead of the curve, especially for high ticket retailers, you should consider looking for a retail POS that allows you to integrate with these payment options.
Buy online pickup in store:
With the events of 2020 hopefully in everyone's rearview mirror, one trend that became essential for retail stores during the pandemic is likely here to stay. That is the buy online pickup in store trend.
What could be more convenient for your customers than ordering an item from a local store online, and then picking it up the next day (or same day) without having to wait or pay for shipping?
Better still for the retailer, it encourages customers to visit your store, and maybe even engage in some impulse buying while they are at it.
In order to support this, you need a system in place that can notify your staff to take the purchased item off the shelf and have it ready for when the customer comes to pick it up. Most modern retail POS systems allow for this option, but depending on the system there may be an additional charge.
Buy in store with home delivery:
What was once only reserved for home appliance stores, furniture stores, and big box stores like IKEA and COSTCO is now making its way to more and more retailers.
Allowing customers to be invoiced and pay for an item in store, but offering them the convenience of not having to carry their items away in shopping bags but rather have their purchases delivered to them at a time of their choosing is invaluable.
It also allows sellers to sell items that they may not currently have in stock but can easily order for the customer. Better still, payment is made in advance by the customer and the seller can decide whether or not to charge for shipping to keep costs low.
4. What type of hardware do you need?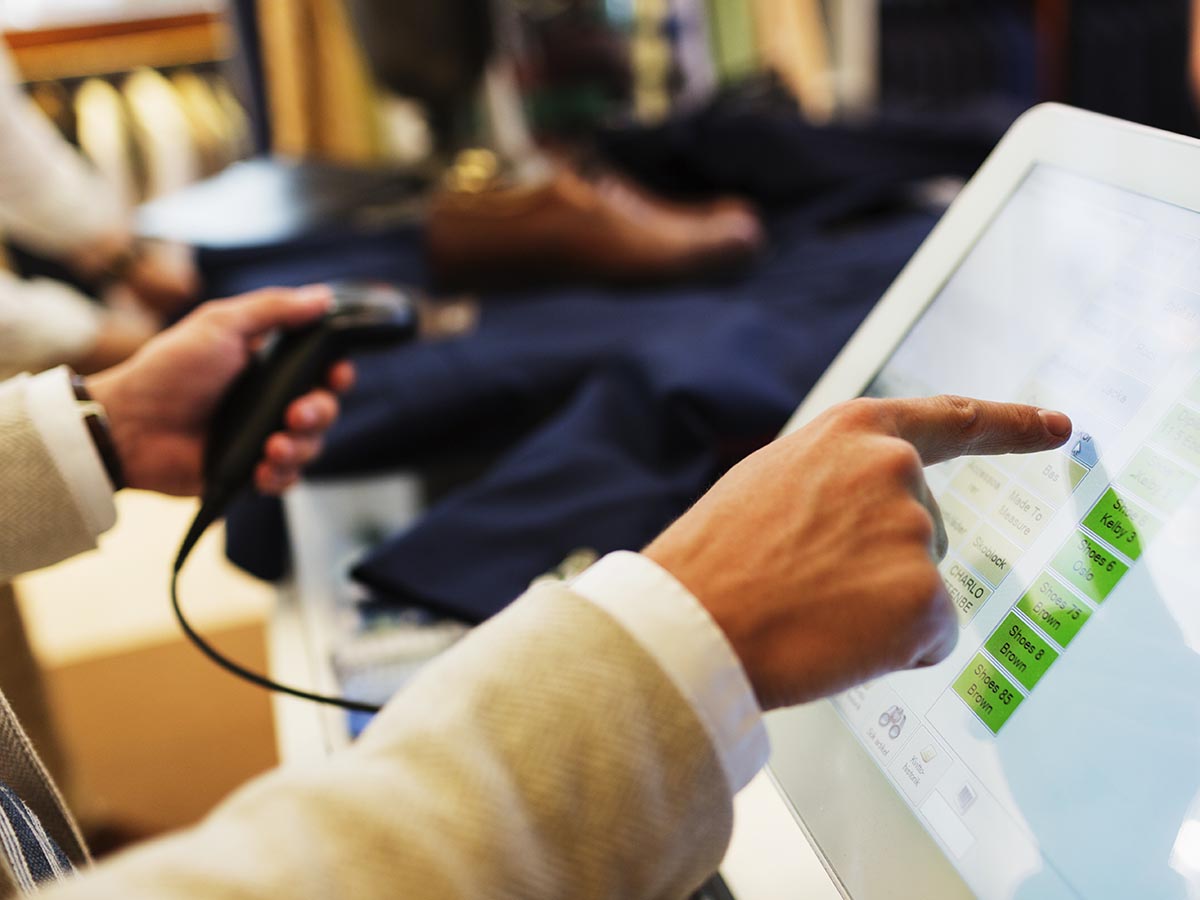 Do you want to be able to check stock directly from an iPad as you bring your customer items to try on in their changing room?
Do you want your sales associates to process transactions directly on the sales floor without having to have customers lineup at the checkout counter?
Do you wish to offer self-serve checkout, so that customers can scan and pay for items without ever having to speak to a cashier?
If you are like most retailers, you likely have a crystal clear vision of how your ideal store and checkout experience will be. That vision likely does not involve old clunky hardware and antiquated checkout counters, which is why it is important to think about desired hardware when choosing your retail POS software.
Some retail POS software only works on Windows machines, some only work on Mac, others only work on computers provided by the POS manufacturer themselves. So if you have a specific configuration in mind, be sure to convey those requirements to your potential retail POS provider.
5. How will you manage employees?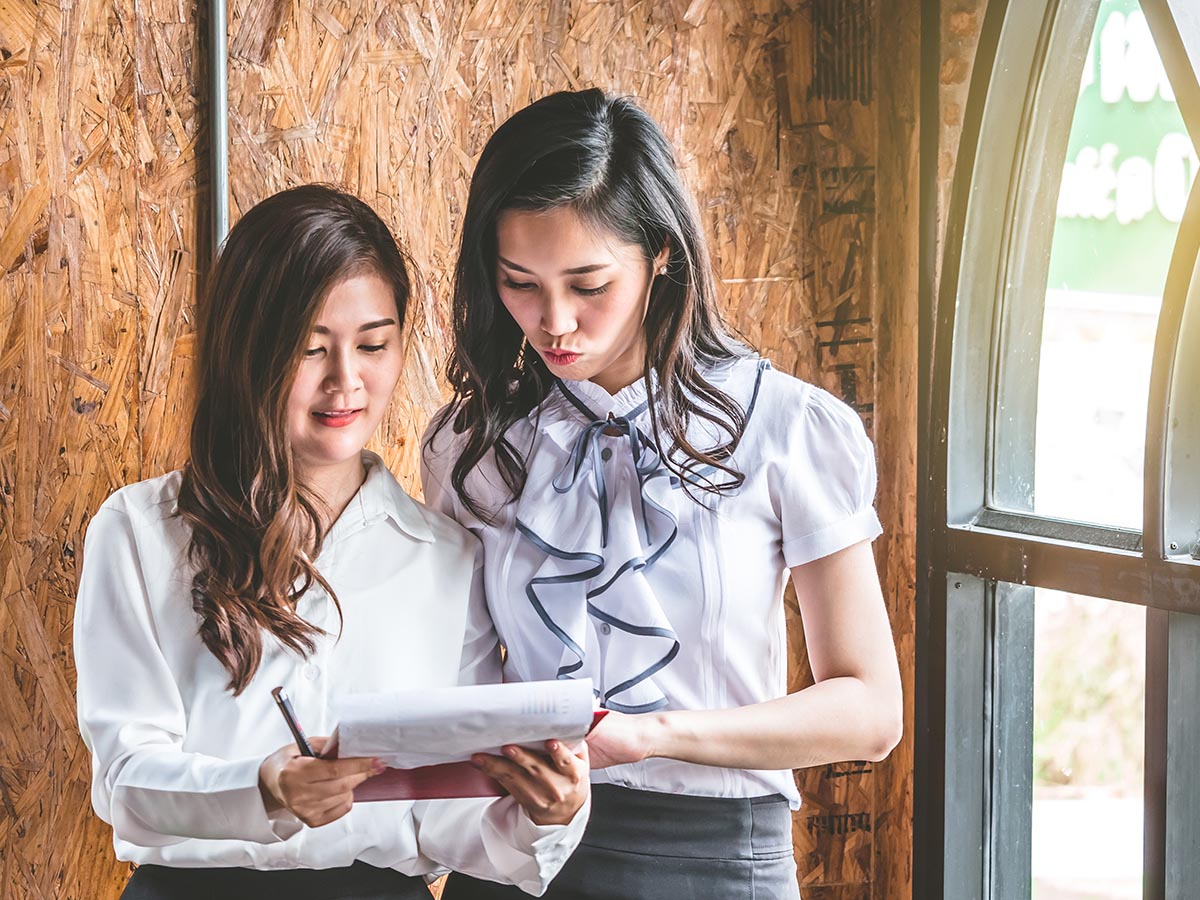 Retail POS software continues to move outside just the checkout process, with many offering comprehensive retail management solutions to manage every aspect of your store, including your employees.
Should you choose to do so, you can have your POS generate employee schedules, flag you when you are potentially over or understaffed, calculate your commission cheques for employees, and even identify which of your salespeople are your most effective sellers.
Choosing to have your POS handle all your employee management can not only save you time, but also gives you one integrated system to store your data in one place.
Keep in mind, not all POS systems offer employee management, so if you want a one-stop software be sure to ask before buying.
6. How will you manage customers?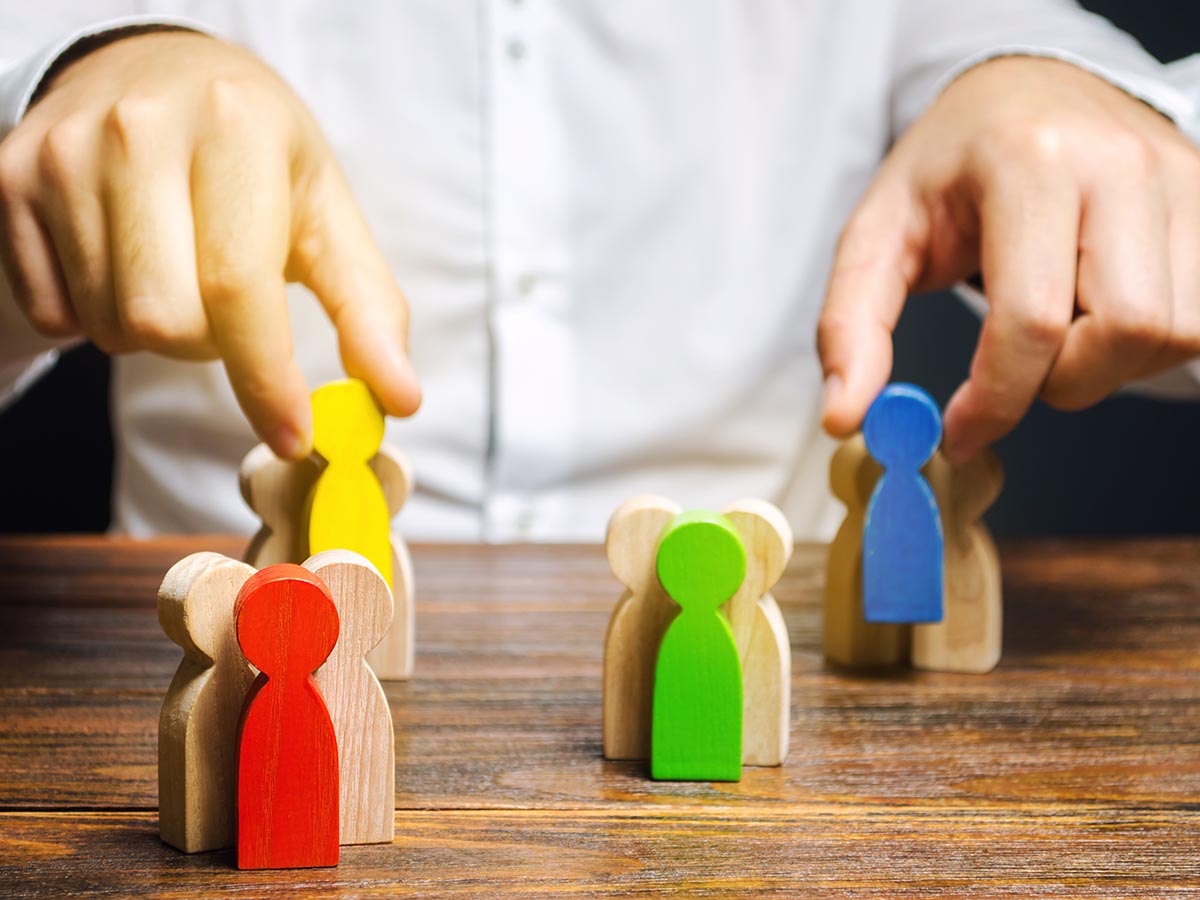 The life blood of most retail businesses is their return customers. There are many ways to drive returning business to your retail store, and not surprisingly the right retail point of sale can help.
Some pos systems give you the ability to store data about customers, from securely storing a customer's credit card information for their monthly pet food delivery, to knowing their birthday, phone number, and favorite products, so you can extend them special offers at times of your choosing.
The more you know about your customers, the easier it becomes to keep them happy, provide excellent service, and encourage them to come back to your store to do more shopping.
Further, with some POS software functioning as a CRM (customer relationship management) system, you can even go one step further and reach your customers via phone, text, email, or social media to encourage them to shop both in store and online.
If you plan to take an omnichannel approach to reaching customers, a POS system that offers robust customer management is something you should consider.
7. How will you accept payments?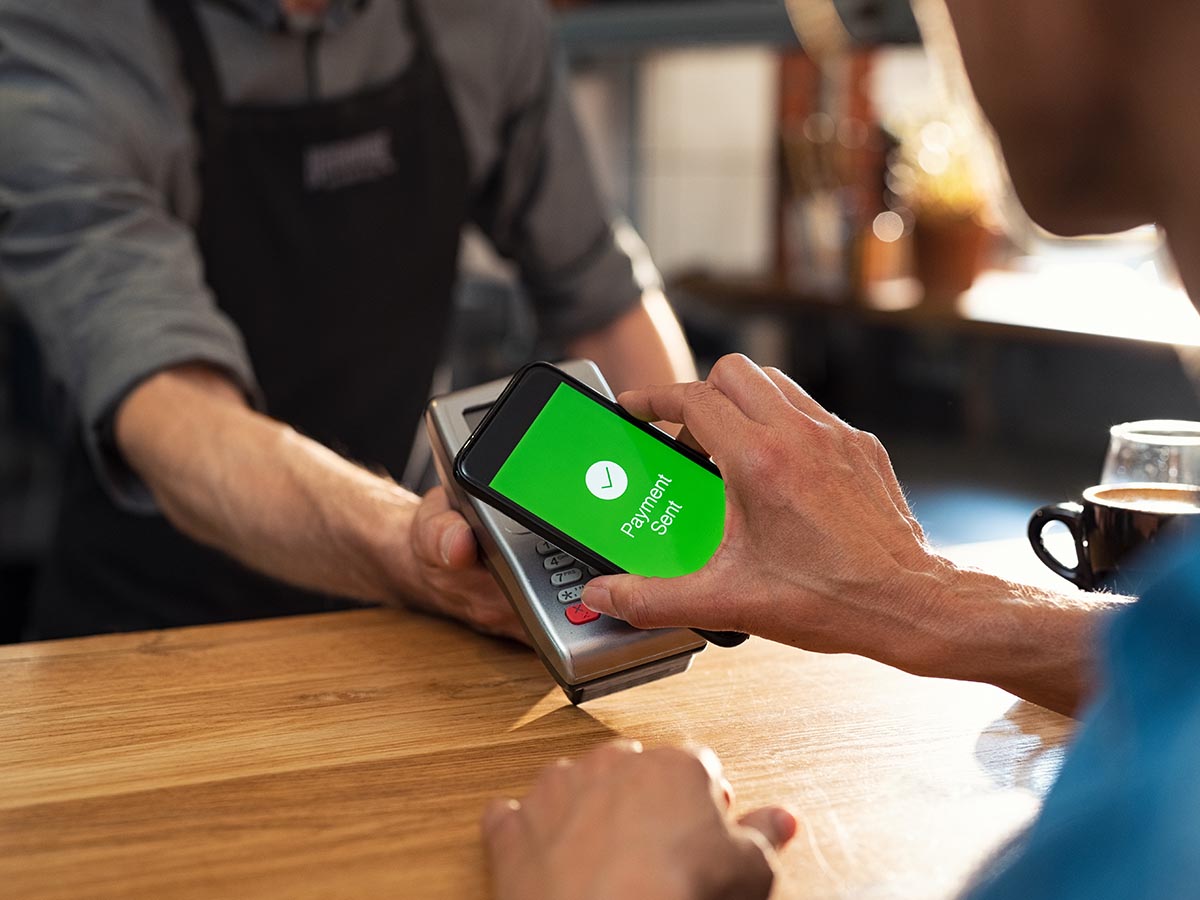 In an ideal world a retail store could accept any payment that their customers want to use, and choose the same payment processor for wherever they do business.
We are moving closer and closer to that scenario, however some payment providers still don't offer certain payment types (like Apple Pay or online payments), don't allow for certain risky transactions (like alcohol or other vice purchases), or simply can't integrate with every POS system (as there are many).
If you want to accept a variety of payment options, make sure that both your payment processor and POS software can support this before signing a contract.
8. What software integrations will you need?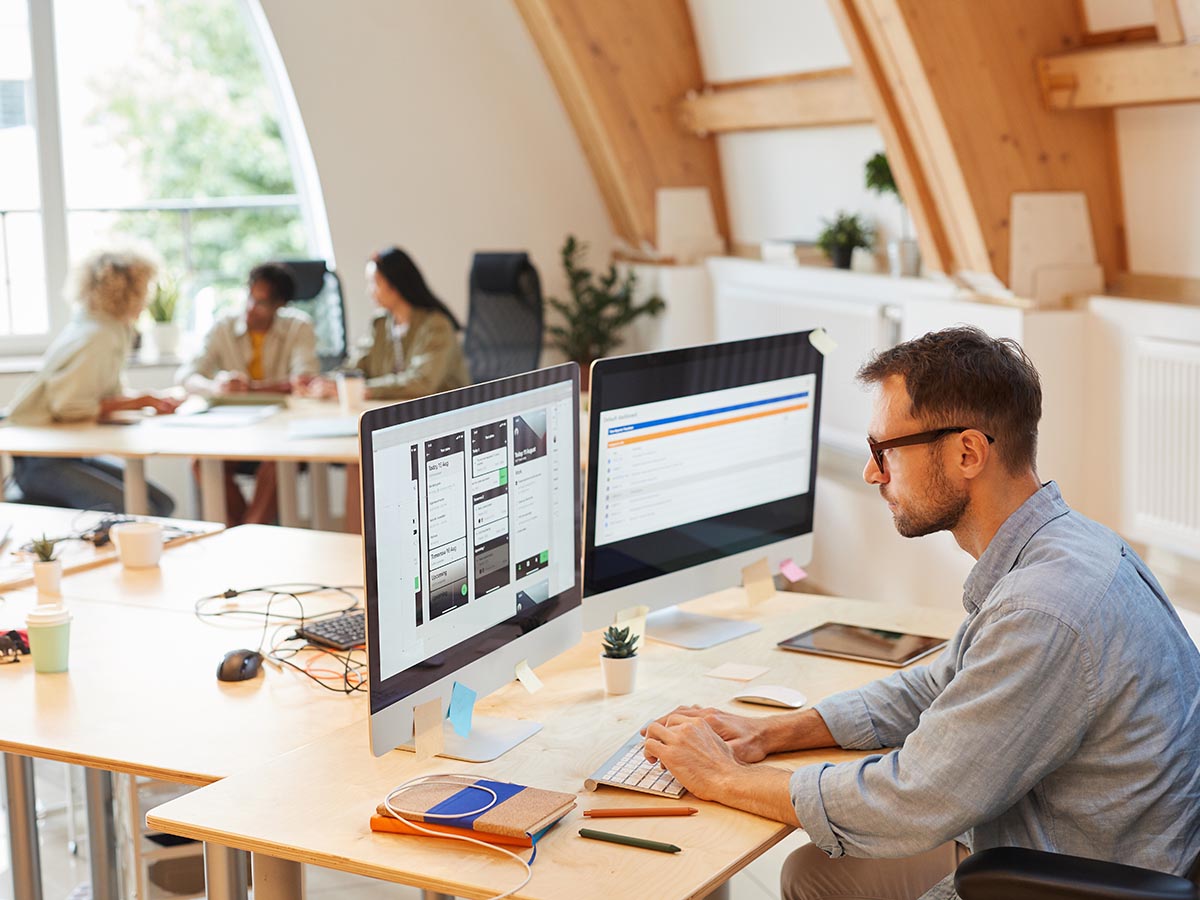 Although your POS can manage many aspects of your retail business, no one solution can handle everything. That is why it is important to determine which integrations you might need prior to choosing your new POS.
For example, if you use Quickbooks as your accounting software, you might want a POS that can easily export your COGS, sales, and taxes collected, directly into Quickbooks. This will save you a lot of time and headaches both at the end of the day as well as when tax time rolls around.
Many cloud pos solutions offer API access and integrations with other software through direct API connections or through a 3rd party like Zapier. Definitely something you should consider if you already have existing systems in place that you are happy with.
9. What type of support will you have?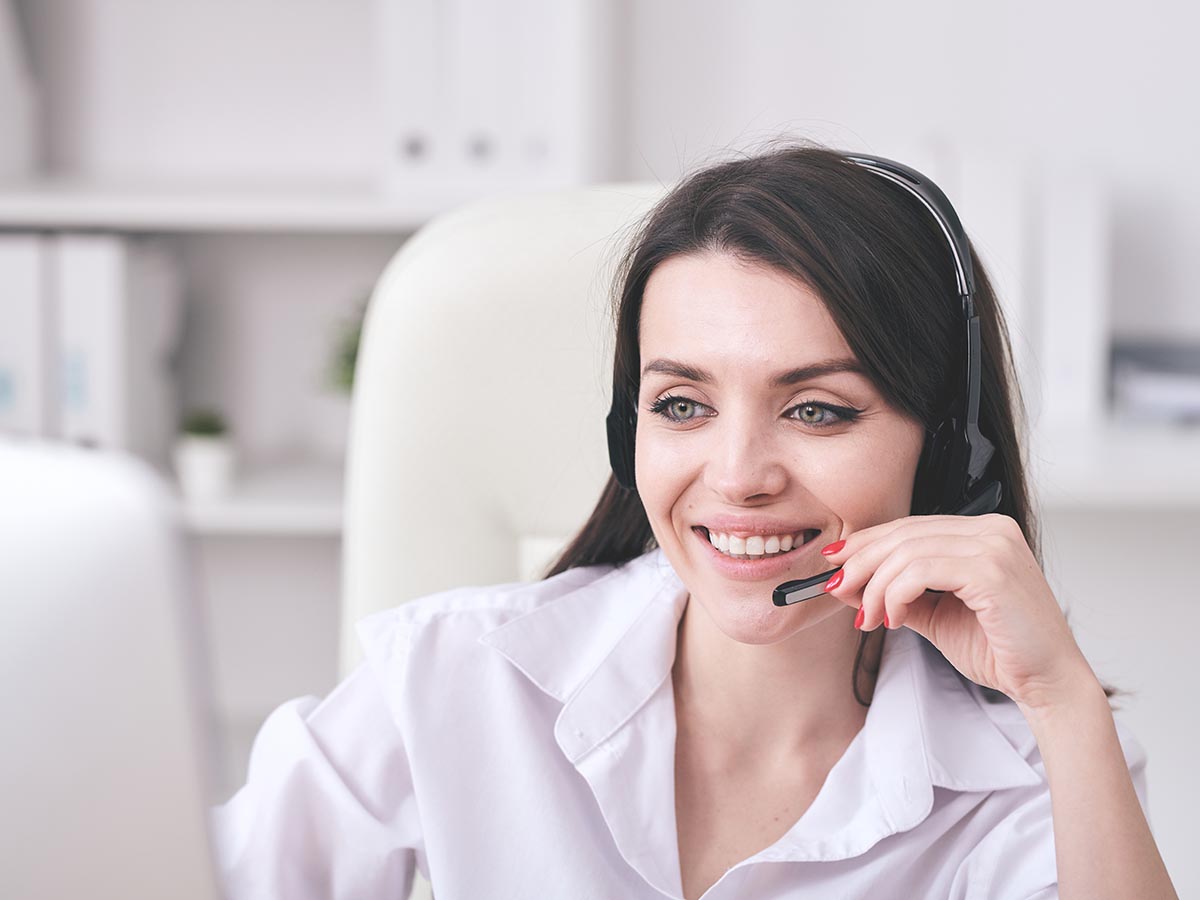 The last thing any retailer wants is their system to go down on a busy shopping day like Black Friday when they have a line up of customers waiting to pay. In fact, that is truly a nightmare that would have any retailer awake at night, but it can happen.
This is why customer support is key when it comes to choosing a retail POS. Some POS systems offer free 24/7/365 support, and also promise short wait times, which is important as the longer you have to wait to speak with someone the more sales you could lose.
Find out whether the POS system you are considering offers free support, paid premium support, 24/7 support, or support only during business hours, as depending on your level of comfort it could be a major deciding factor.
10. How many locations do you have?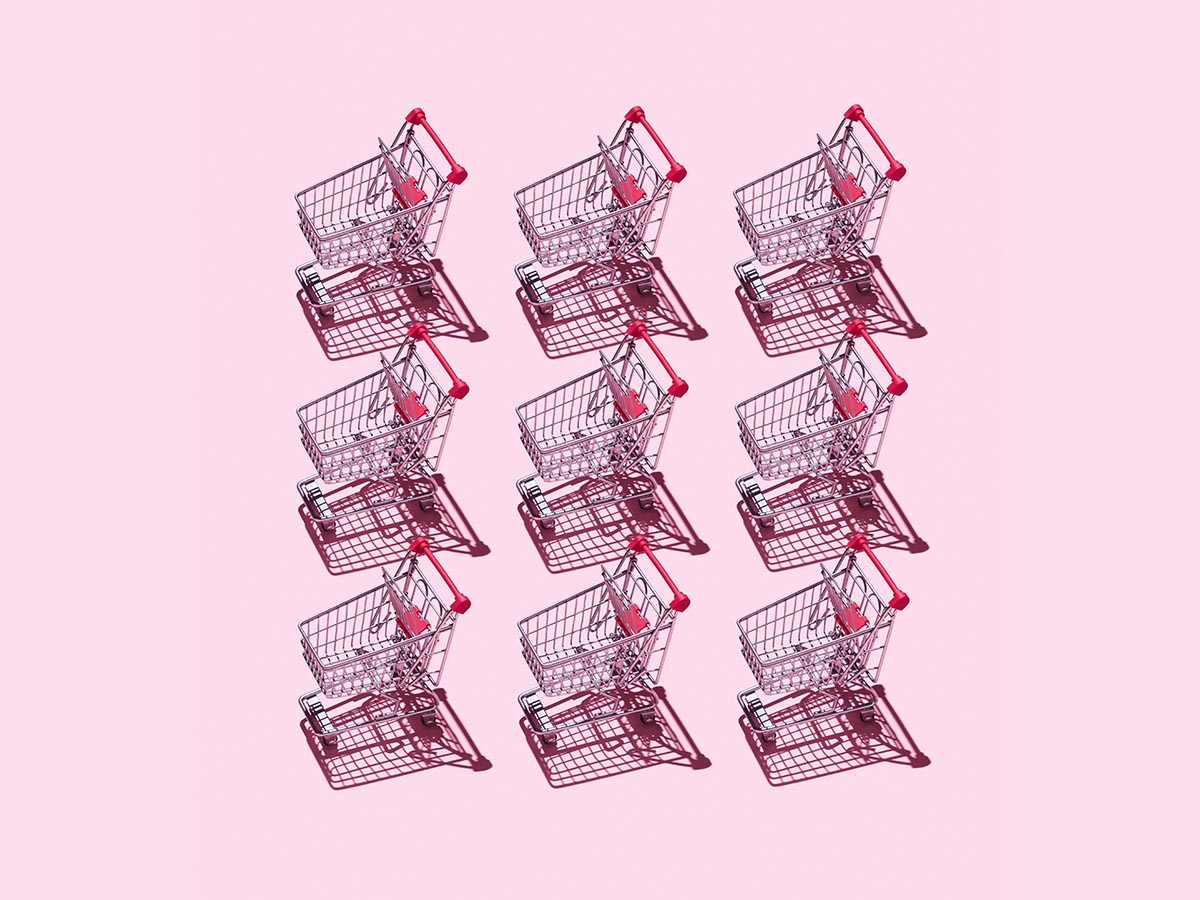 To simplify this buying guide step, not all POS systems enable multiple location support for retailers. That said, if you have more than one store, and want to be able to manage these stores as one business, transferring stock for one to another, or even getting discounts when buying in bulk from suppliers, you will want a POS that supports multi-location or multi-store retail.
11. Will you have an online presence?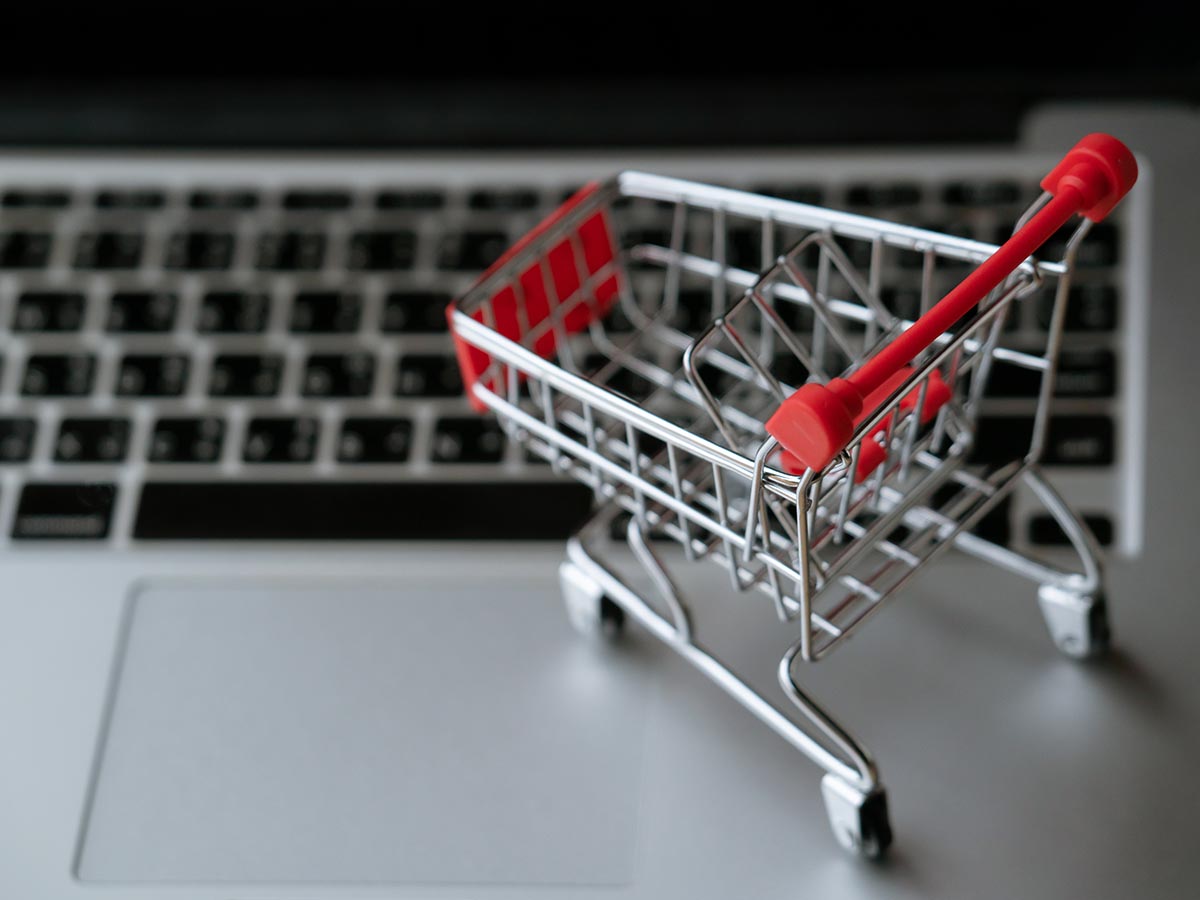 An online presence for your retail business can mean many things. This could be as simple as offering your business hours on a simple website or Google My Business listing, to listing inventory that is available for purchase instore, to fully integrating your online shopping and in store experience with shared inventory, reporting, payments, and more.
The level at which you offer services online, can greatly influence what POS system will work best for your store. So keep your current and future digital plans in mind when choosing your POS system.
12. What are your reporting requirements?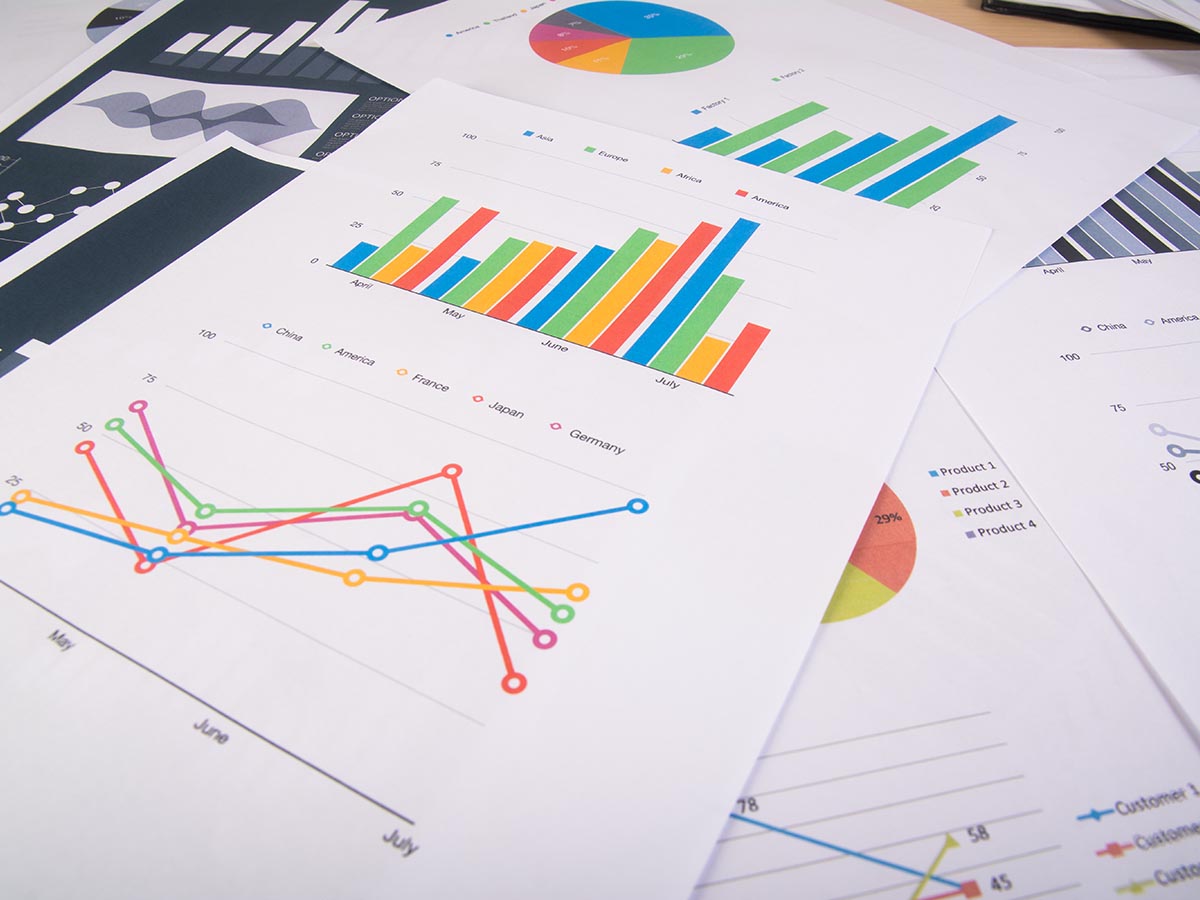 For many retailers, "how much did I sell today?" is the only question they want answered. If that sounds like you, you might not need (or know about) all the data, reports, and business insights that your POS could be providing you.
Advanced reporting functionality is available with most POS systems. They can tell you what items are selling the best, who your best salesperson is, what times of day and days of the week you have the most transactions to staff properly, low inventory alerts when you need to restock, and much much more.
If you want tons of data on your business that is easy to understand and action on, choose a POS that offers advanced reporting as part of its product suite.
13. Will your considered POS comply with local laws and regulations?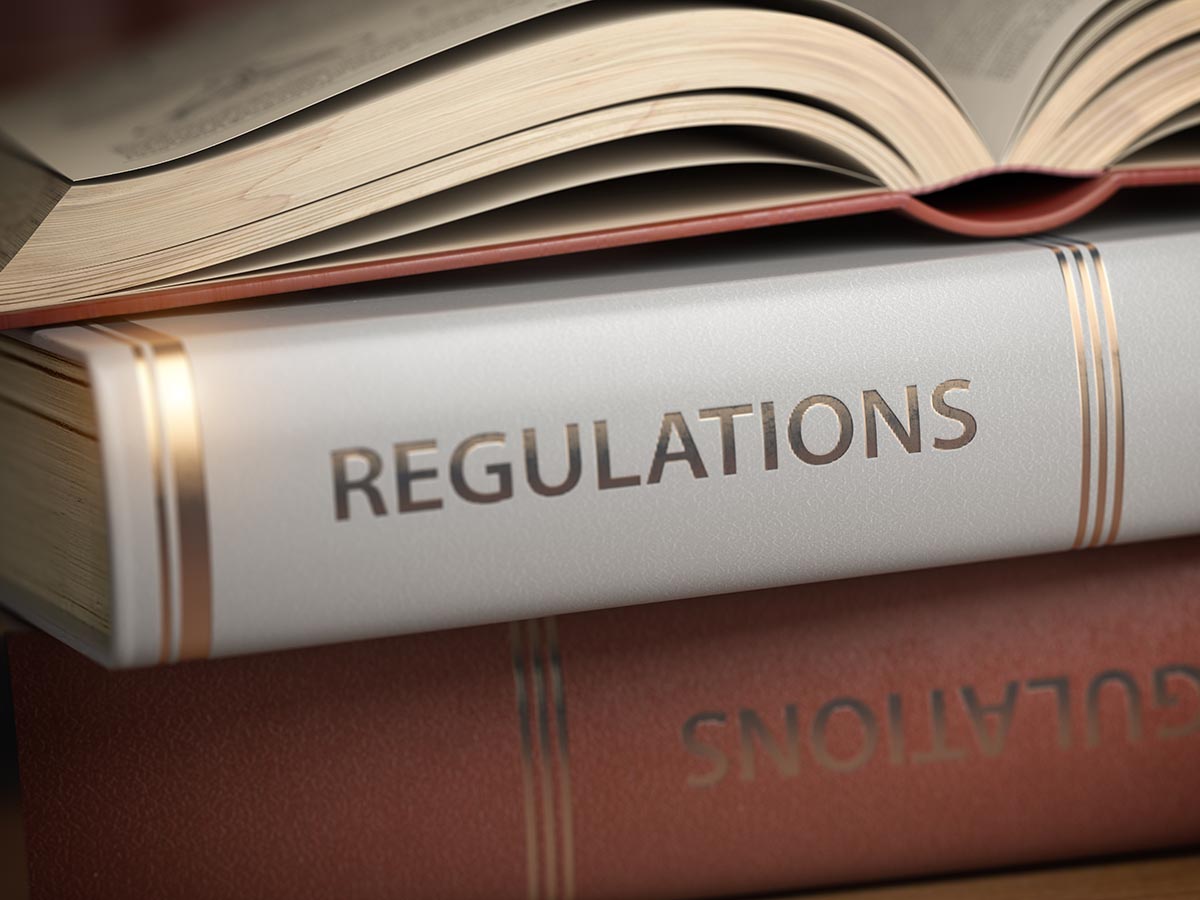 Having a retail POS system that doesn't comply with various legal requirements can get retailers into a lot of hot water. However it is usually the last thing most retailers consider when buying a retail point of sale system.
Did you know that as of 2018, if your payment terminal does not support chip and pin technology that your store is liable in case a fraudulent credit card is used? Would it surprise you to know that some POS providers still offer terminals without chip and pin?
Did you know that for certain states, retailers selling vape or tobacco products have to be able to scan a government issued ID to confirm the buyers age before selling products, and can be open to huge fines if that is not implemented?
Missing bottle deposit charges, forgetting luxury tax rules, non-existent barcodes on the bottom of receipts can all put a retailer outside local laws and cause them headaches down the road. So again, make sure (especially for niche retail stores) that your POS keeps you compliant. Still not sure, ask other retailers who they use or any issue they may have faced.
14. Will you do marketing for your store?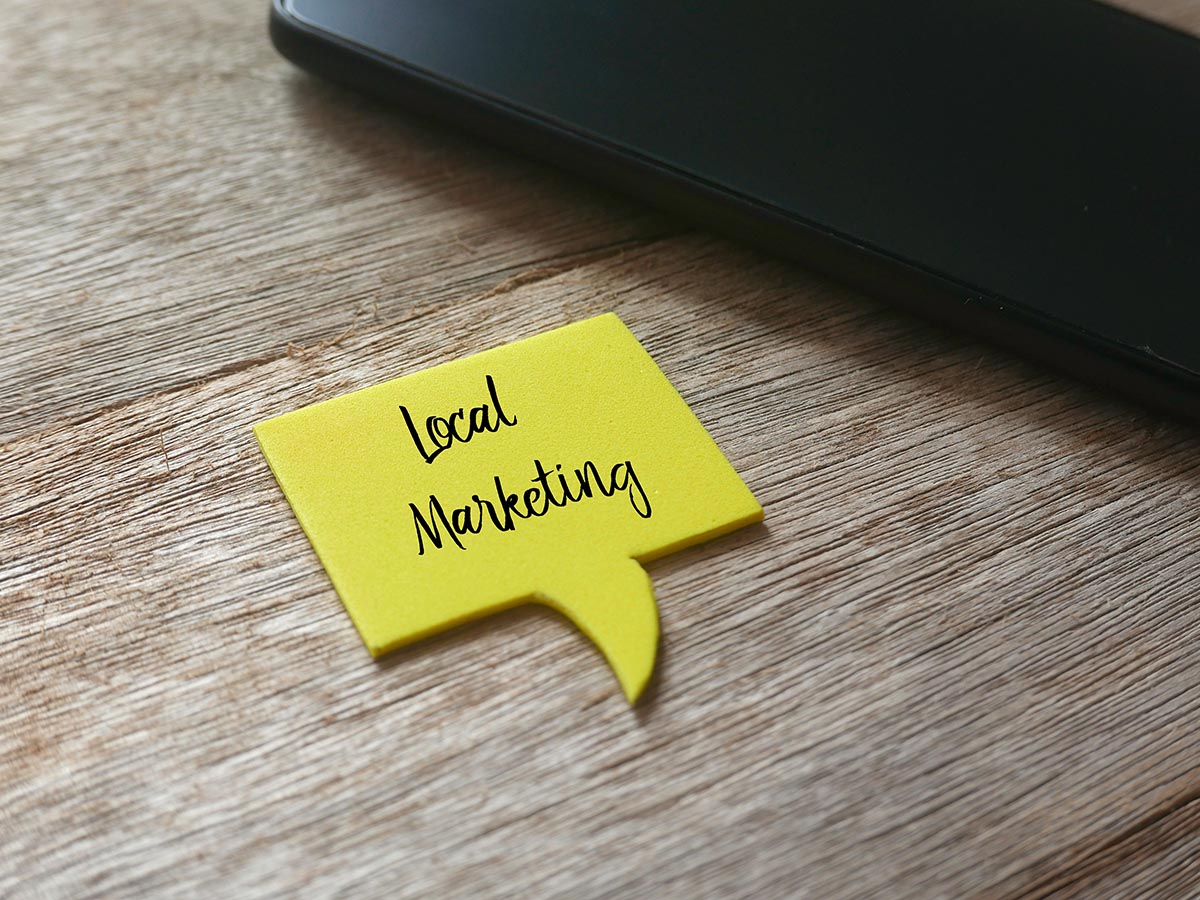 Marketing your retail store might seem like a no-brainer, however most retailers don't do it due the costs they feel are associated with advertising and promotion often outweighing the business it can drive.
That is why some POS companies have expanded to offer marketing services as built in features to make advertising your store easy and effective and available within the POS backend.
Think about it, if you capture your customer's email at purchase, wouldn't it be easy (and free) to send them an email when new stock arrives?
Some retail POS systems offer this feature, as well as listing your items on Google Shopping, allowing you to offer promotions right on your Google My Business page, or sending your customers sales flyers or special promotions on their birthdays and anniversaries.
If you don't have time for marketing, why not automate it from within your POS?
15. How much does a retail POS cost?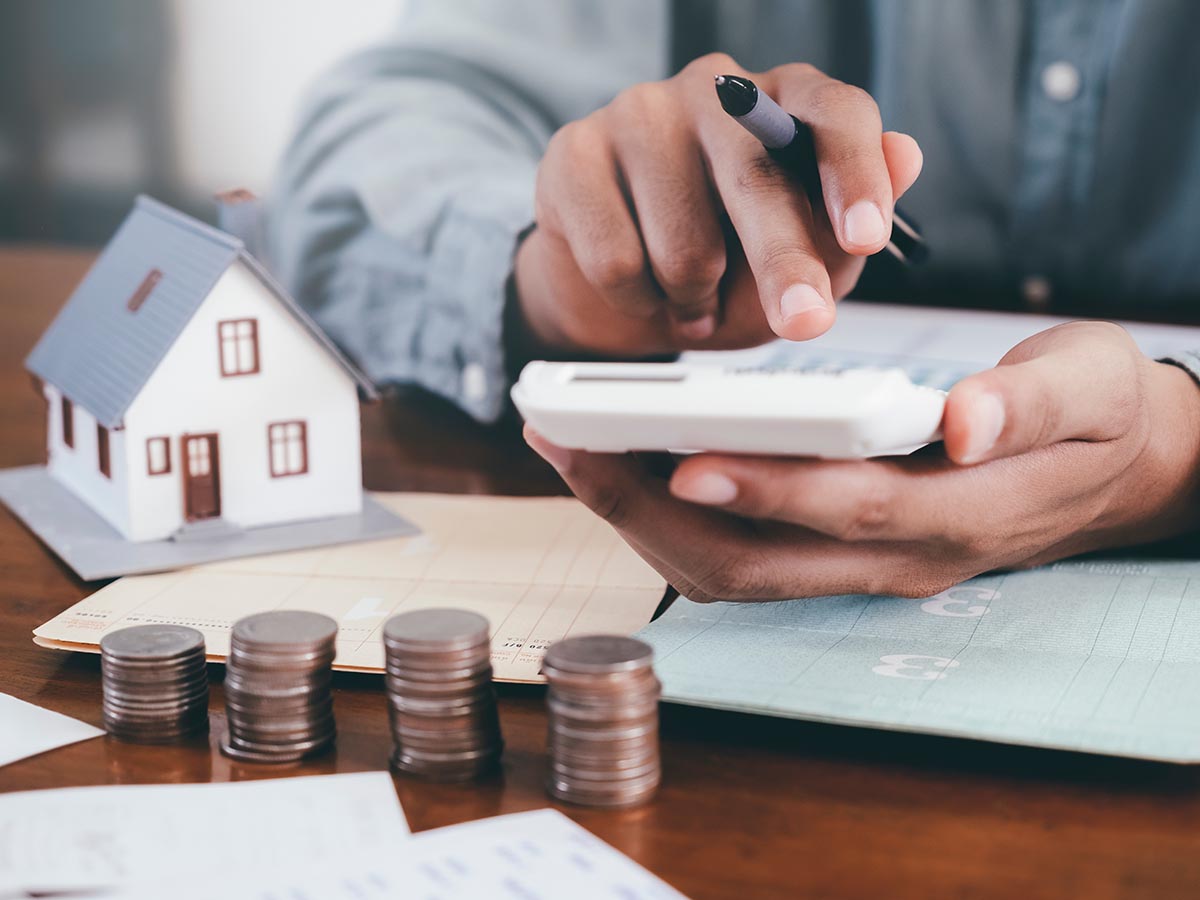 There are 7 major cost drivers when it comes to purchasing a POS: 1) the cost of the software, 2) the cost of hardware and peripherals, 3) the cost of payment processing, 4) the cost of add-on features, 5) the cost of integration with existing systems, 6) training time and cost, 7) support costs.
Will will touch on each of these cost driver's briefly below:
Cost of the software:
Think of the POS software as the operating system, and the hardware more as the computer itself. Retail POS software is most commonly offered with monthly pricing that goes down when you sign a longer term contract. A 12 month subscription might cost as low as $600 (or $50 per month) whereas a 24 month contract can cost even less.
There are one-time fee based software, but typically those are for more legacy systems and they are not frequently updated or connectable to other systems.
Cost of hardware and peripherals:
If you just want a simple barcode scanner, computer screen, and cash drawer to put your cash and receipts, most of this hardware will come standard with any POS purchase or subscription. However if you want iPads, customer facing displays, self-checkout, weight scale, or other custom hardware or peripherals, the standard costs can go as high as $5000 per store.
If you are just starting out, it is recommended you start with the basics and grow your hardware set from there.
Cost of payment processing:
Payment processing fees are the costs retailers pay in order to accept any payment method other than cash. Any store that accepts credit cards, debit cards, gift cards, or newer payment methods like Apple Pay, will have to pay to accept those payment types.
Fees typically fall in the 2%-3% per transaction range, often with an additional $0.20 to $0.30 per transaction fee baked in. What this means is that for a $100 Visa purchase, you might have to pay $3.30 (3% + $0.30) to your payment processor, leaving you with $96.70 after the sale is completed.
Tip: If your POS provider offers payment processing built-in, they make more money from payments than from your monthly software fee. So if you use them for both payments and POS you can often request a discount on your monthly software fees.
Cost of addon features:
Not every retail store wants a loyalty program, or the ability to sell online. That means add-on features like those are typically not included in the price tag advertised on the POS manufacturers' website.
Before requesting a product quote, make sure you clarify what is and is not included, and also see if you can bundle some add-ons at a discount rate if you need more than one feature that does not come standard.
Cost of integrations:
One of the biggest sticker shocks that POS buyers encounter is when they find out that they have to pay for extra integrations. Sure the website has a Quickbooks logo and says the POS integrates with most accounting software, but they neglect to mention you have to pay for the integration.
Be sure you know what integrations are and are not included before signing any contract.
Training time and cost:
Some of the best POS providers offer free onboarding, training and support. Now of course there is time associated with training yourself and employees as well, but more directly there could be training costs if you need more than the allotted hours to get up and running.
Be sure that your POS provider knows your needs and what training will be required, and that they factor in any additional training and onboarding costs before signing.
Support costs:
Be sure to check the fine print with regards to support fees, or costs to access premium support. Some POS vendors offer lower monthly fees, but then charge $29 a month to access phone support, which makes them more expensive overall.
Also, be sure that you really are getting 24/7 support (if needed) and that you don't have to pay extra for premium support.
Other Important Considerations:
E-commerce and Website Support:

In the event that you want to sell online, you should explore whether your POS system allows for e-commerce support (by connecting to common e-commerce platforms like BigCommerce, Magento, and Squarespace, or whether they have built in e-commerce functionality like Lightspeed or Shopify. Paying a little bit extra for these features might save you thousands that you would otherwise pay to have a website designed from scratch.

Supplier Purchasing and Catalogues:

Almost all retail businesses (except for those who make 100% of their own products) rely on supplier purchasing to populate their store inventory.

Integrated supplier purchasing and supplier catalogues allows you to easily search for items to sell in your store, complete with pricing information, purchase order generation, and more.

This can save you valuable time dealing with wholesalers as you can place orders directly from within the POS itself.

Warehouse Management:

This feature is only relevant if you have a warehouse where you keep your products prior to bringing them in store. However if that is the case, connecting your warehouse to your POS allows you to quickly check what inventory you have and the warehouse, and can notify you when it is time to replenish your stock.

Being Omnichannel Ready:

More and more stores are moving towards an omnichannel experience, which means every way they sell from online, to social media, to Google shopping, to in store sales, are all connected. The same inventory count is used, the same gift cards can be used (on and offline), and customer data is quickly shared between systems.

This feature is a must if you plan to offer your customers a more modern experience, either today or in the years to come.
Still Not Sure?
If you need help with your POS purchasing decision try our free retail pos finder, we guarantee you will find the best suited POS for your store at the best cost possible.