Grocery Store POS System: The Step by Step Buying Guide.
No matter the size of your grocery store, making sure you have the right point of sale in place can make the difference between an easy checkout process, or endless frustration between customers and staff alike. The reason for this is that grocery store POS systems require certain features that are not offered standard in other common pos software.
To help you take the risk out of the decision, we have put together this step by step guide to buying a POS for your grocery store with the goal of helping you find the perfect POS for your store.
Get An Instant Quote For
POS Software
1. Understand Weight Scale Integration
One of the most used features by grocery stores is weight scale integration directly with the POS.
Think about it, if someone is buying a pound of sliced deli meat, or 3 bananas, or 5 tomatoes, most grocery stores charge for a lot of items based on the weight of those items themselves.
Likewise, if a customer goes up to the meat, cheese, fish, or nut section of the grocery store they might also want to pay per gram or ounce based on how much they need.
In fact, the most common non-barcoded items are grocery food items, yet many point of sale systems do not have that functionality built in.
That's why it is super important for any grocery store to verify with their POS provider that the product is weight scale compatible.
2. Plan To Track Expiry Dates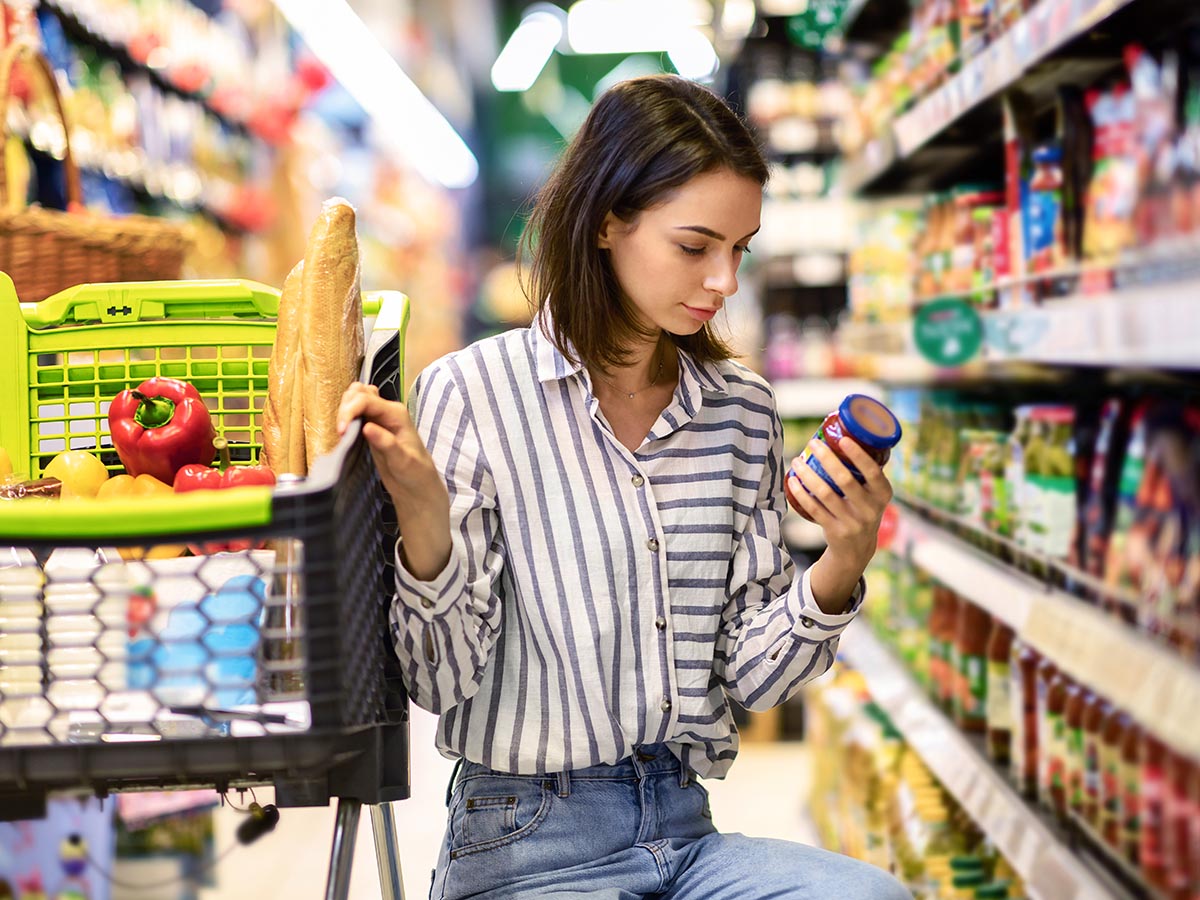 Grocery store inventory is very different from most other forms of retail inventory, because there is a need to track expiry dates. In other words, a sweater or a television will never expire, not even after 5 years. However, imagine trying to sell a 5 year old loaf of bread to one of your customers, and what their reaction might be.
Selling expired food at a grocery store can get you into legal problems in some jurisdictions, or just get your customers sick in other ones. That's why it is important to have a system in place to track the dates of the food you are selling.
Some systems even allow you to automatically discount food as it approaches expiry, and flag to you what items have expired and need to be removed from the shelf.
3. Can You Offer Delivery?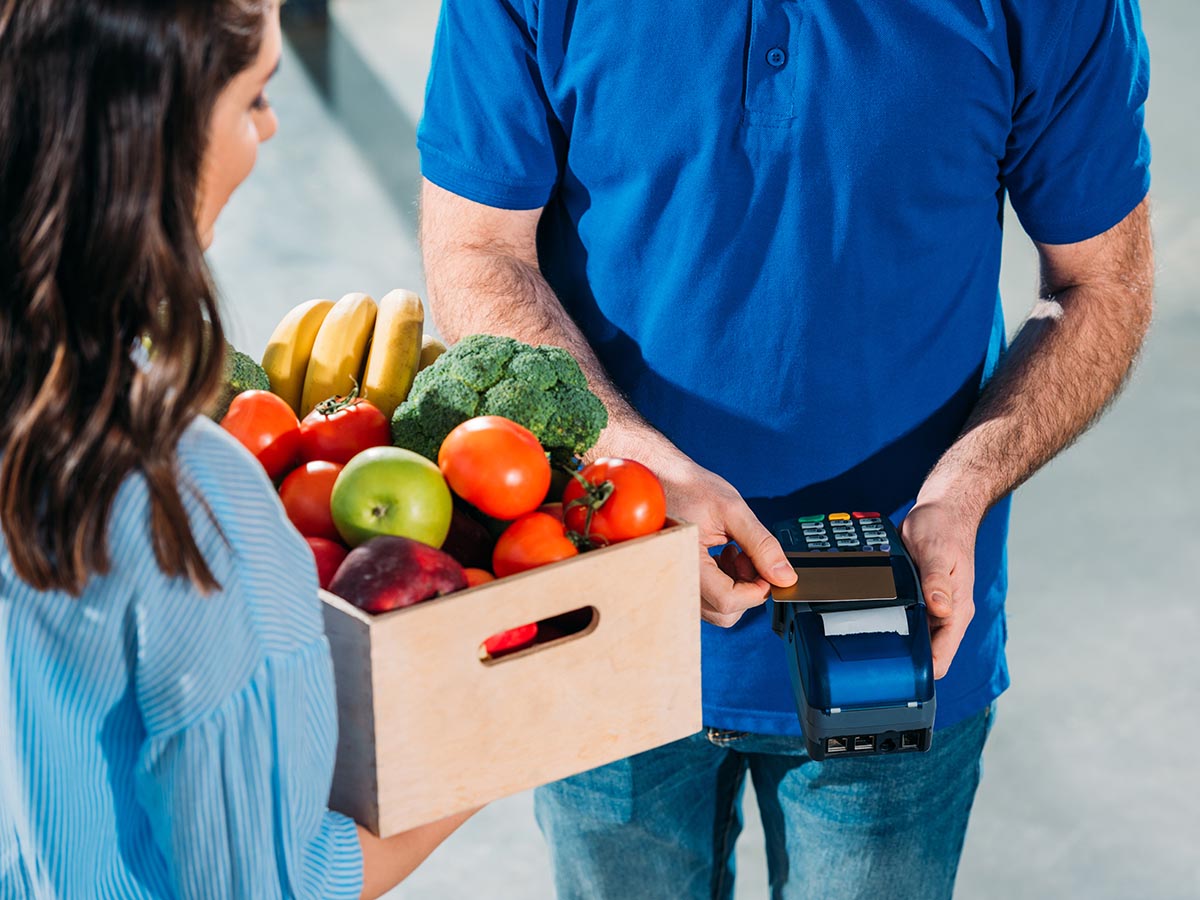 For some grocery stores it took a pandemic for them to start offering delivery to their customers, however other more forward thinking stores already offered the convenience of at home grocery delivery.
Whether you want to offer your own delivery from your own delivery drivers, or via an app like Uber which makes the process simple, you need a POS that can either integrate with an app or communicate with the driver/print out delivery slips at purchase.
If you want to offer your customers delivery, this feature further reduces the number of point of sale providers that will work with your store.
4. Will You Have Loyalty Points?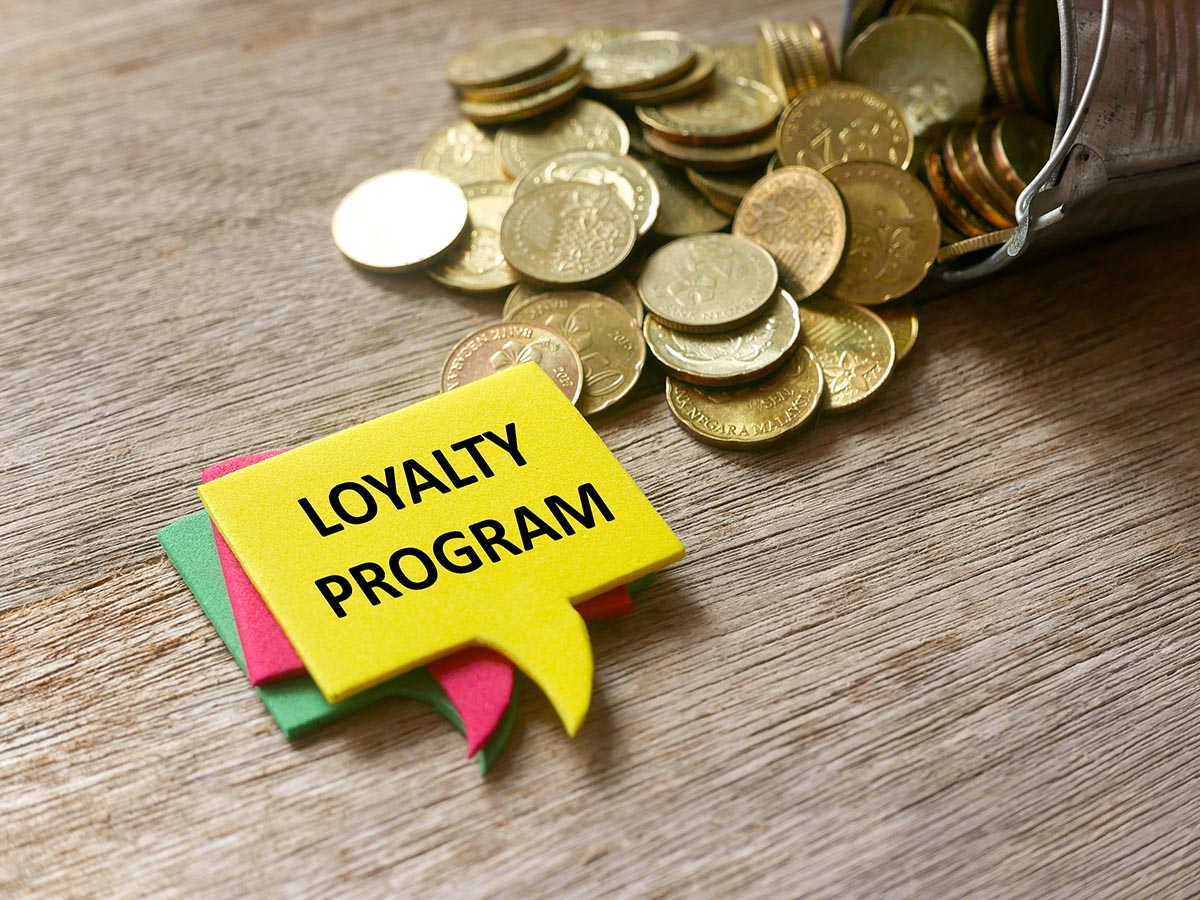 Another requested feature that grocery stores request in their POS is the ability to implement a rewards program or frequent buyer points.
This feature is surprisingly cost effective for big and small grocery stores alike, and you would be surprised how many additional repeat visits it can drive for such a low cost.
Although not a must for a grocery store, having the ability to have a rewards program is a great way to increase your return visitors, so why not check if it is available with the POS you are considering.
5. Look For Easy Inventory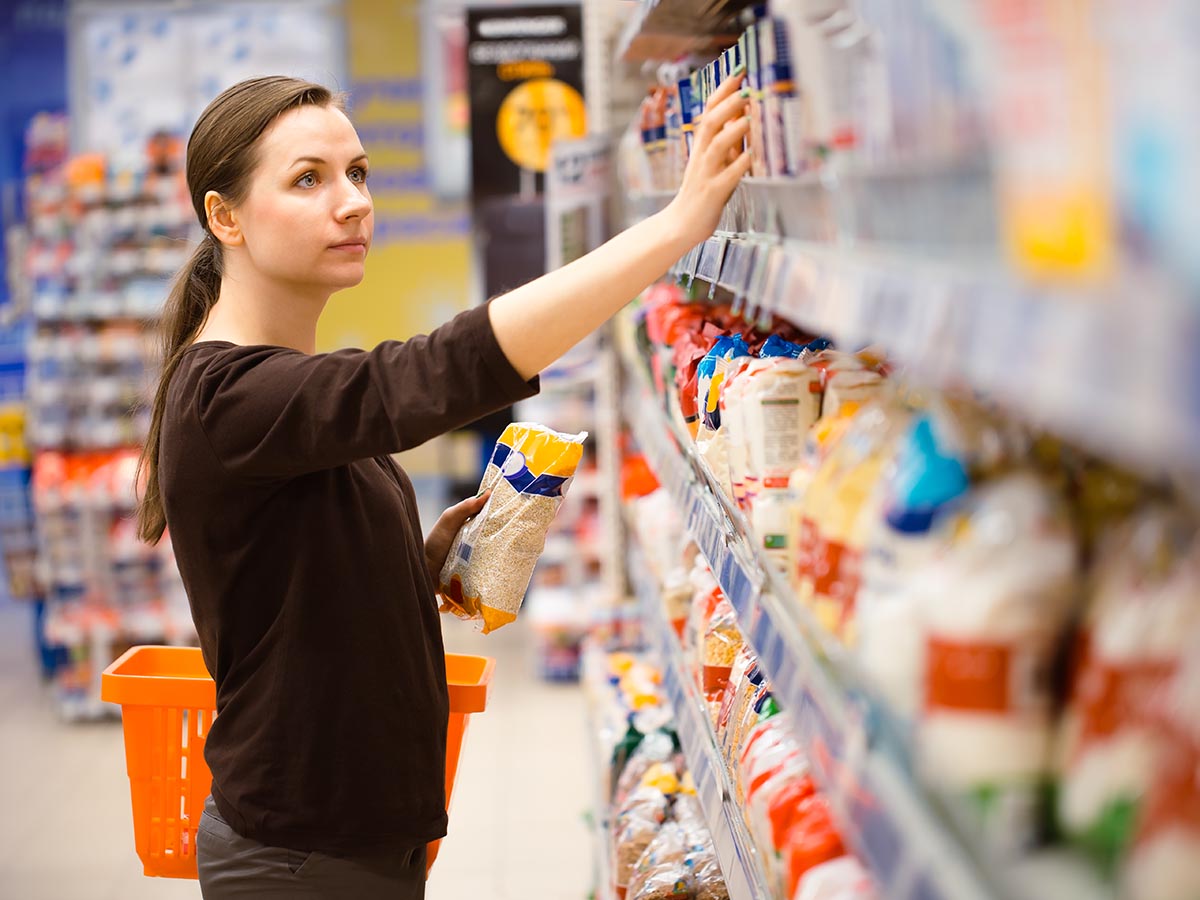 Grocery stores are notorious for having to do frequent inventory updates. So you need a system that can keep up with these changes. Think about some of these examples:
Day old bread on sale 50% off, you probably want to automate inventory pricing.
Sold a fruit without a sticker or with the wrong sticker? Need to update inventory counts.
Cleanup in aisle 4? You need to update for lost inventory.

These are just some examples of the frequent inventory updates that grocery stores see, so look for a POS system not just with robust inventory management, but also one that makes it easy to reconcile inventory on a daily, weekly, and monthly basis.

6. Website and Digital Flyer Capabilities

Grocery stores have been putting out weekly flyers for over 40 years, this trend didn't stop as we moved into a digital age, but rather these flyers went digital as well.

Some grocery POS systems allow you to add all sales items easily to a weekly flyer. Bought too many french fries and want to discount them? Got a great deal on fish from your distributor and want to pass those savings onto your customers?

Consider discussing online flyers with your potential grocery POS vendor to see what that can and can not support.

7. Consider On-Premise Solutions

To be honest, when it comes to grocery stores, they have very much been ignored by the flashy new cloud based point of sale systems. As such, you might want to consider more legacy players that offer on-premise solutions tailored to and used by grocery stores for years.

Normally we would not recommend legacy systems for a pos system, but in terms of costs and ease of use, on-premise solutions might be the best choice for your grocery store.

8. Plan For a Lot of Add-On Costs

When it comes to a grocery store pos system, software is usually the least expensive piece of the system. Grocery stores need a lot of peripherals or hardware to work well and delight customers.

Some more common additional costs come in the form of:

Weight scales at every checkout and deli and meat counters.
Manual entry for non-barcoded items or self-checkout.
Barcode scanners
Receipt printers

This POS system hardware can really start to drive up costs, so don't be afraid to ask for some hardware to be included or subsidized when purchasing your POS.

9. Will You Sell Groceries Online?

Another consideration that grocery stores need to take into account are their plans for the future. More and more grocery stores are looking to list their items (not just flyers) online for customers to purchase and have delivered at their home.

As such, it is very important to factor this in with any grocery store POS system purchase, as if you plan to sell your groceries online in the near future, it might be worth exploring systems that offer this.