Service-Based POS Buying Guide - Find The Right Service Industry POS.
When choosing a point of sales (POS) software for your service-based business, it is important to find a system that is built for your specific needs.
The main thing to keep in mind is how a service-based business differs from your standard retail or restaurant businesses. A service-based business sells services rather than selling products like clothing or food.
For the most part, a retail store needs a POS system that focuses on inventory and stock management, supplier management, and even ecommerce capabilities to sell their products online.
By comparison a restaurant typically needs a POS system that focuses on guest dining experience, sit-down food services, tipping, bill splitting, or even delivery and take-out.
However the needs of a service-based POS software are different in that it is almost a hybrid of the two systems.
Common examples of service-based businesses include: hair salons, nail salons, beauty salons, tourist activities, ski or golf courses, guides and tours, massage therapists, pet groomers, interior designers, and more.
This guide will walk you through the considerations to take into account when buying a POS system for a service-based business.
1. Appointment Scheduling, Booking, and Reservations: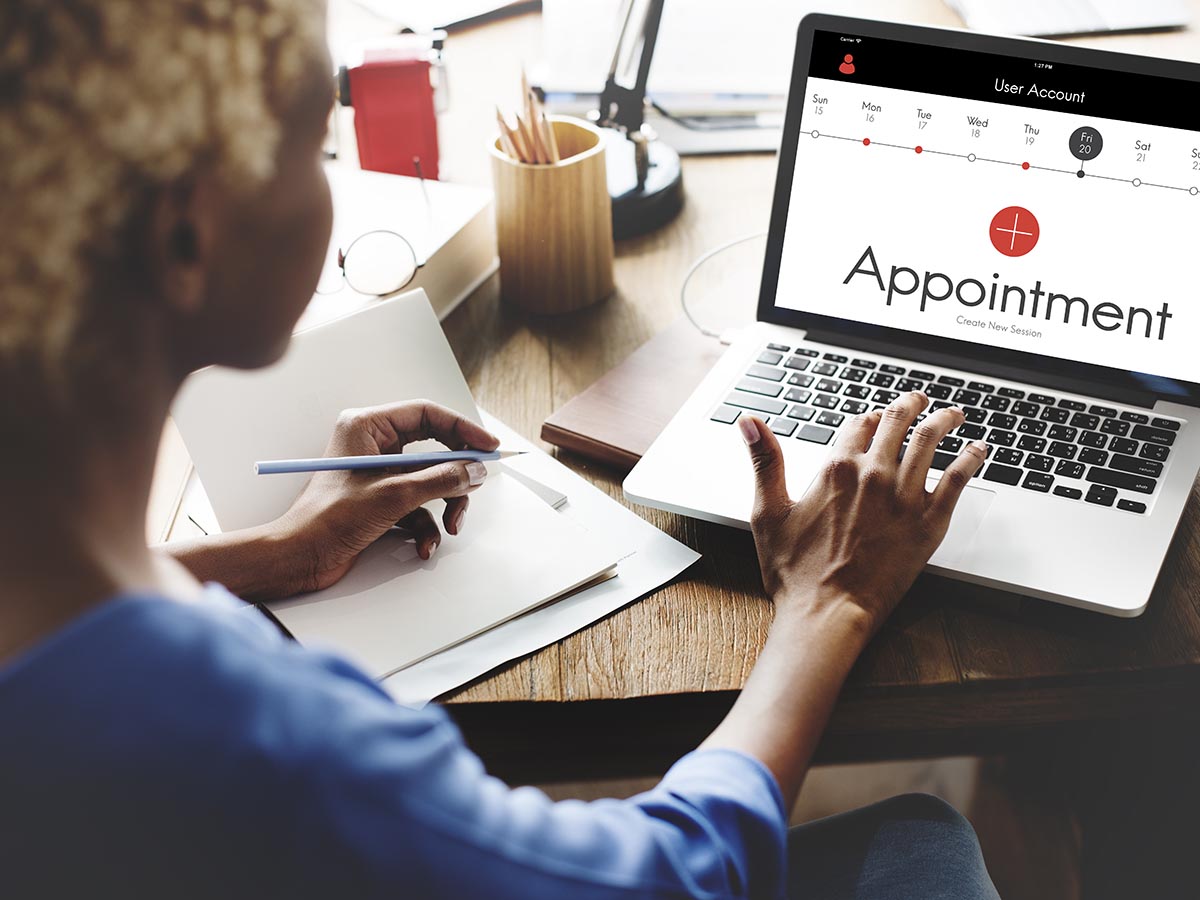 Sure most restaurants offer reservations, but it is rare (if not non-existent) for you to reserve a specific waiter or waitress to serve your table. However when it comes to a service-based business, you often need the ability to book a time with a specific person who only works on certain days and at certain times and who can only serve a very limited number of customers at the same time. That is why you will typically need the following features in any potential POS solution:
Appointment Booking: You will need a POS system that can not only book appointments at a certain day or time, but that also enables customers to book with a certain employee when requested.
Repeat Appointments: Often appointments can be recurring, from a haircut every six weeks, to a dental check-up every 6 months, to a manicure the 1st Sunday of every month. You will want a booking system that makes repeat bookings easy and that suggests times that take into account days of the week or employee schedules.
Automated Scheduling: For that added layer of convenience you will likely want to allow customers to book their own appointments either online or over the phone. Digital bookings via your website or Google My Business or social media are a must nowadays. So be sure that you choose a software that supports this.
Calendar Separation: One way to anger both your clients and your employees is to accidentally book an appointment with the wrong person. If a customer's favorite hair stylist is only available one Tuesday and Thursday, you don't want them showing up on Friday to find out they will be getting their hair styled by someone else. This is where separate calendars per employee with their specific work hours are key. It allows you to be certain the right customers are being booked with the right staff.
Time Slots and Booking Increments: If someone on your team is free from 2pm to 4pm and someone books at 1:45pm, you need to be able to take into account that a standard appointment takes 45 minutes and prevent bookings after 1pm and before 2:30pm. Otherwise one of your customers will be left waiting. Service POS systems offer appointment length presets, typically set to 15, 30, 45, 1 hour, etc., so that you can ensure your staff takes as many appointments as possible without getting double booked.
2. Checkout and Payment Separation: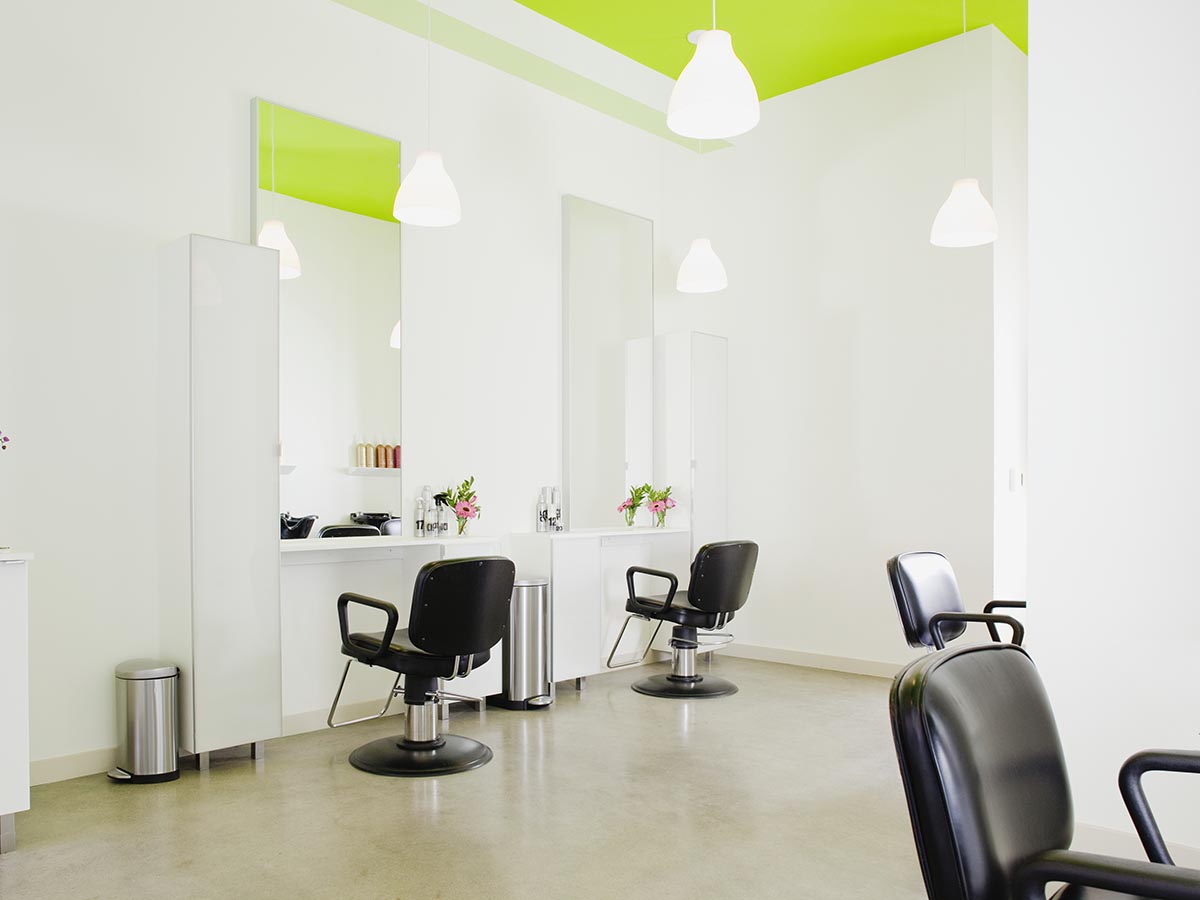 At a store there is typically one POS computer connected to one payment terminal. Even in stores where they have multiple checkouts, everything is kept separate, the cash is then completed once at the end of the day. However for the service industry, software often needs to treat each employee like their own store with their own opening and closing hours.
Take a salon for example, if someone works 8am to 3pm, and someone else 2pm to 10pm, or someone works Monday, Wednesday, Friday, but the salon is open 7 days a week. There needs to be separation of payments, tips, and you need to be able to easily close one cash and open the other at the days and times customers want to pay.
Further, many service-based companies pay their tips out on a daily basis which is not common in a product-based business where commissions are calculated and paid out with the paycheck. So you need a system that supports this.
3. Customer Relationship Management: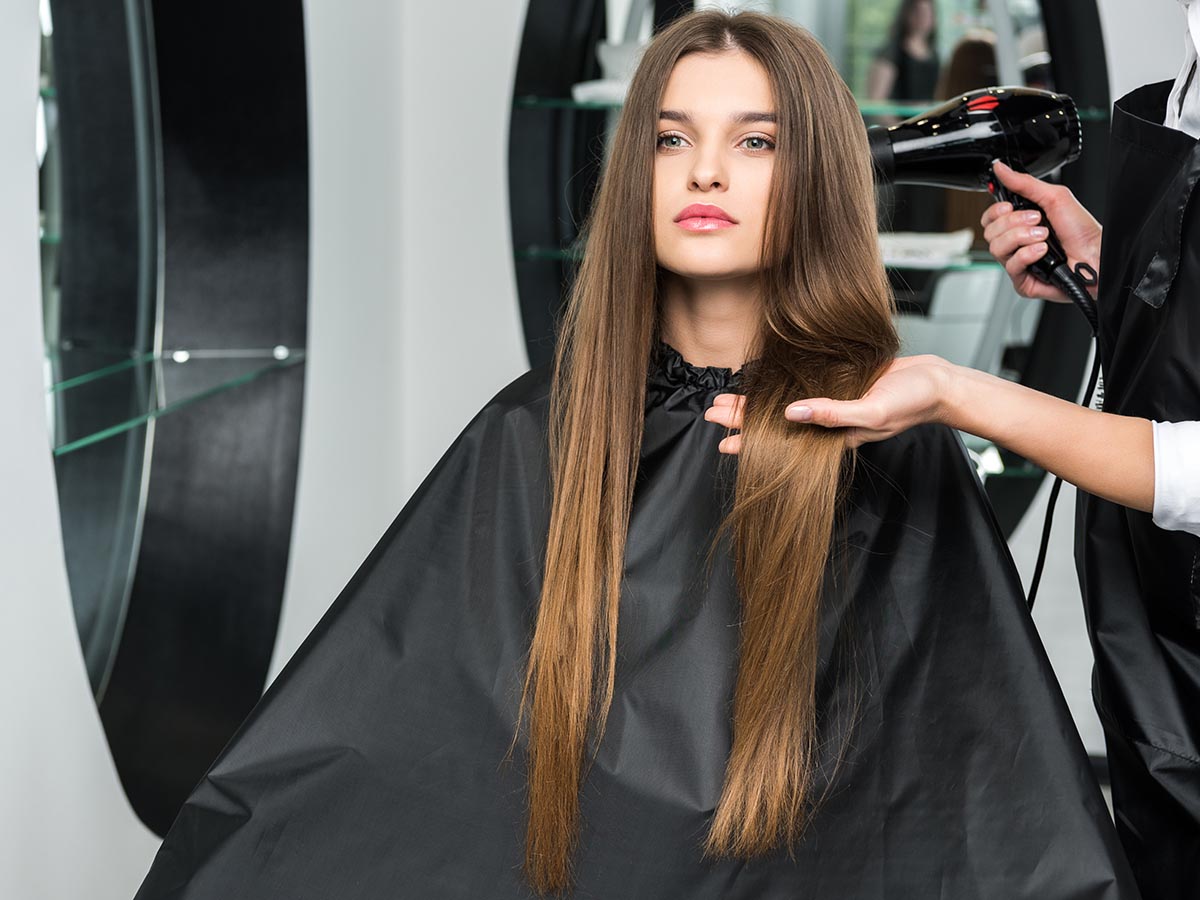 When it comes to service-based businesses a happy customer is not only key to business success but also key to the success of each employee. Therefore it is imperative for most service-based companies to manage their customers as best as they can and personalize services wherever possible.
Customer Data: When you take a customer's information to schedule or book their appointment, you are getting valuable customer data. This could be their phone number used to book, email address, or in some cases gender, marital status (from that couple's massage) and more. If you store this data, you can use it for your marketing efforts to get them to come back.
Marketing Efforts: Using the data mentioned above you can create very effective marketing campaigns at little to no additional costs. A simple text message or email or promotion on a customer's birthday can bring in a lot of repeat business that you would not have gotten otherwise. See if your POS supports marketing features so that you can make use of your customer data as effectively as possible.
Website: One of the most appreciated features a POS can offer is centralization, and it is not surprising that a website can be part of that. With your POS already tracking who is working when, and offering digital or phone booking services per employee, it is no surprise that many allow you to put that information up online on your website. Sure, you probably do not need a blog, but a simple site with reservations, opening hours, etc., are commonly offered with service-based POS systems.
4. Appointment Reminders: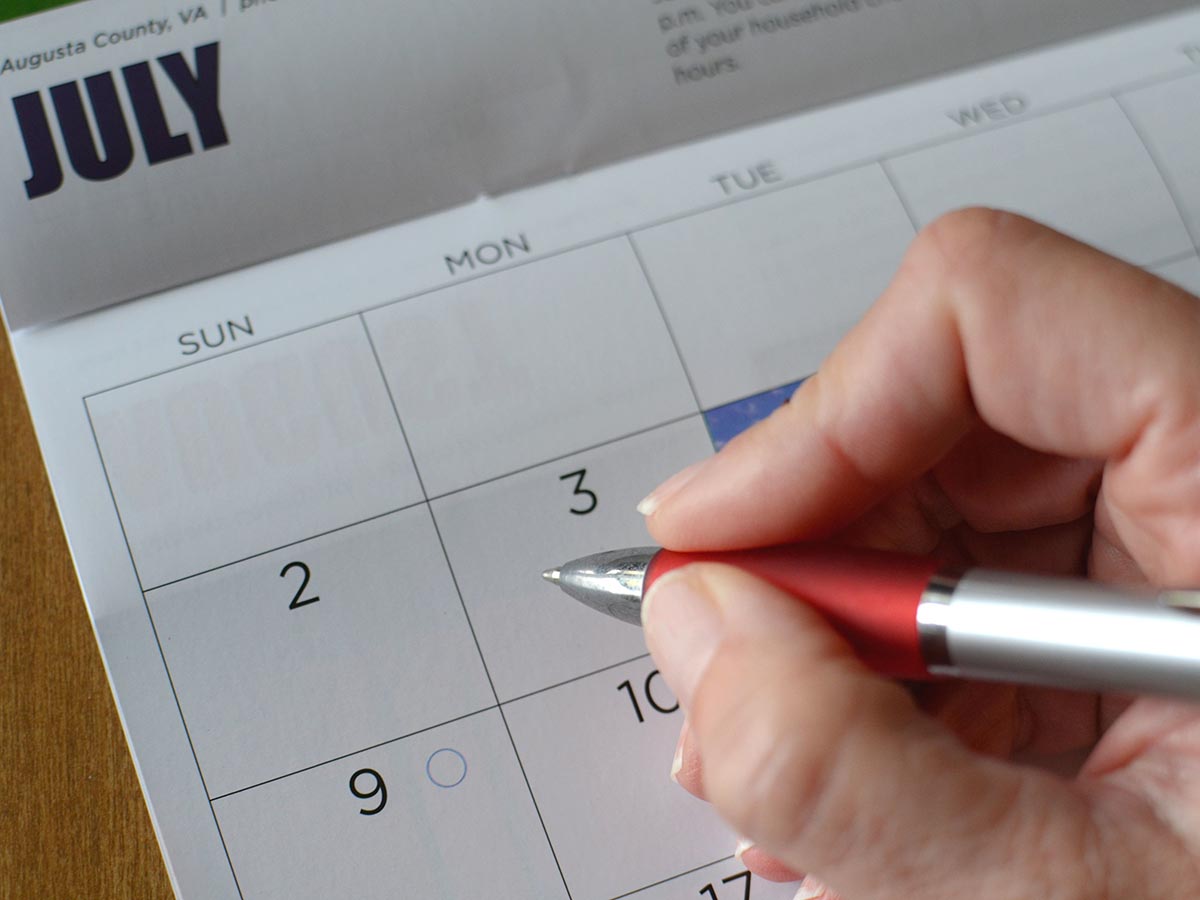 One of the most annoying things a service business can experience are no shows. You think you have a lot of appointments scheduled, you expect to see revenue come in from those appointments, you maybe even turn away other paying customers because you are fully booked... then they simply do not show up.
No shows not only cost the business expected revenue, but also have an opportunity cost because you could have booked someone else for the same time and day instead.
That is why it is super important that you can remind people of their appointment so that they do not forget, allow them to reschedule if they are not going to make the appointment, or at least cancel so someone else can take their spot.
Automated Appointment Reminders:Why do the work when your point of sale can do it for you. Rather than having to check each appointment scheduled for today or tomorrow, and sending a reminder, you should look for a POS that takes this on for you. The easiest way is to automate reminders for day of, day before, 3 to 7 days before, or all of the above. Many service industry POS systems offer this feature, and will send SMS messages, or emails on your behalf.
Cancellations and Rebooks:Getting a cancellation is never ideal, but you can make the most of it by easily allowing customers to rebook for a time that suits them better. Look for a POS system that sends a confirmation link, with a cancel and rebook option. This feature more than pays for itself.
Taking Down Payments: Not all businesses take down payments to book, but it is a surefire way to ensure that people show up for appointments at much higher rates. If you wish to take down payments on bookings, you need a POS that can take the down payment, refund the down payment on arrival or deduct the down payment amount from the final bill.
Next Appointment Reminders: People have busy schedules, if they don't book another appointment the day of, it doesn't say anything negative about the services they receive, they likely just don't know when they will be back. That is why next appointment reminders can be a friendly way to drive future business. Maybe remind past clients in 6 weeks that they should book another haircut, or every 4 weeks that it's time for a manicure. Finding a POS that automates this will save you a lot of time.
Good reviews mean more business. Some POS systems provide easy ways to remind customers to leave reviews, either by sending an email after a reservation was complete, or just listing links to Facebook, Google, Yelp, and other reviews directly on your website.
Not a must have feature (as you can do this outside the POS) but definitely a nice to have feature if included.
Conclusion:
Try not to make the mistake of buying just any point of sale and assume it will have the features you need to run your business. Finding the right system that meets your business needs will not only save you money in the long term, but can also drive future sales.
Still Not Sure?
If you need help with your POS purchasing decision try our free retail pos finder, we guarantee you will find the best suited POS for your store at the best cost possible.